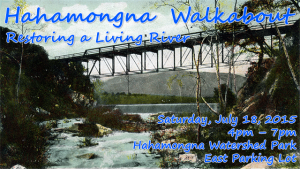 Mitchell M. Tsai, Attorney At Law is proud to be on hand to support the Arroyo Seco Foundation and its Hahamongna Walkabout event. The event invites visitors to visit beautiful Hahamongna Watershed Park in Pasadena, California and take an escorted walking tour of Hahamongna, stopping at strategically placed learning stations to learn about recreation, habitat, wildlife, birds and water resources in this unique basin at the foot of the San Gabriel Mountains.
Mitchell M. Tsai will be available at the event to discuss the Arroyo Seco Foundation's pending lawsuit against the Devil's Gate Dam Sediment Removal Project which is a proposed project to remove 2.4 million cubic yards of sediment from the Hahamongna Basin.
You can find out more about this great event here.