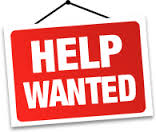 Two attorneys are seeking a full-time office administrator/legal assistant who will report to our office near Colorado Blvd./Lake Ave. in Pasadena. The legal assistant/office administrator will be responsible for:
• Office Administration
• File Management
• Document Review
• Updating Case Status and Deadlines
• Invoicing
• Basic Legal Research
• Filing Legal Documents
• Basic Document Preparation and Creation
• Preparing, Inputting and Processing Data Using Microsoft Excel
• Inputting Formatted Information into Pre-written Document Templates.
• Mailing Out Correspondence and Letters
The ideal candidate is honest, dependable, professional, a self starter, and is effective when unsupervised. The candidate can expect to be in a work environment that is professional, informal, and relaxed. No prior legal assistant or office administration experience is necessary. However, pay is commensurate with experience.
All interested applicants should submit a resume and a brief cover letter explaining why they are interested in this position in order to be considered. Failure to include a cover letter will prevent consideration for the position. The cover letter should be brief and no longer than one page. Interested applicants should reply to this ad via email and attach their resume and cover letter as well.
Find out more about the position here.